UK Prison Reform 2016 – Holme House Prison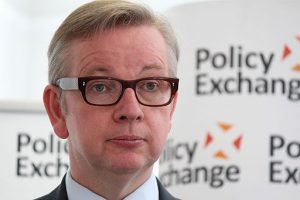 The government have now announced the six prisons piloting their prison reform scheme. Over the course of the next six weeks, we'll be reviewing the prisons in question, exploring their history – and in the future, assessing their performance under the new reform plans.
HMP Holme House
The first prison we'll be examining in detail is HMP Holme House. Holme House is a large local prison, with the capacity to hold up to 1,210 inmates. It currently houses both convicted and unconvicted adult men, from the age of 18 upwards.
In the past, HMP Holme House has suffered problems with levels of violence, drugs and self-harm. This was particularly the case in 2002 and 2003, when the prison experienced two major riots. Inmates were protesting against being locked up in their cells for excessive periods of time, due to staff shortages.
Recent Performance
Although the category B prison is large and has suffered staff cuts, in recent years it has generally performed well in inspection. Indeed, independent inspections declared that there had been no 'serious repercussions' from the reduced levels of staff – and that this was due to the 'resilience and professionalism' of those working there.
As such, the County Durham prison seems like a sensible choice for the prison reform scheme.
How Will HMP Holme House Benefit?
The planned changes to the system, which the government have labelled as the 'biggest shake-up of prisons since the Victorian times' are focusing on long-term rehabilitation; with a view to reducing levels of reoffending.
Here's some details about how the reform changes will affect Holme House Prison:
Governor autonomy. Holme House's governor, Jenny Mooney, will have greater autonomy over how the prison is run – with less direct interference from the government. She'll have far more control over how the budget is spent – which in theory, will enable her to be more reactive to the prison's unique set of needs.
Freedom with policies. As part of the reform, Mooney will also have greater freedom to establish systems and policies within HMP Holme House. She and her team will be able to design prisoner education systems that work with their inmates, and they'll also be able to forge partnerships with external organisations – with a view to encouraging rehabilitation. They'll also be able to establish policies regarding family visits – which provide inmates with valuable support whilst behind bars.
League tables. It's important to note that with this increased autonomy comes greater accountability. HMP Holme House will be assessed and monitored, and its performance will be recorded in a league table – which will be available to the public. If Mooney's new policies and budget allocation is effective, the results should speak for themselves in the league table. However, if they're unsuccessful, the prison's poor performance will be on show for all to see.
Will the System Work for HMP Holme House?
It's excellent to see the government focusing on rehabilitation, and allowing governors greater freedom to manage their prisons. After all – in theory, the governors should know their establishments better than anyone else – and should know what's best for their inmates.
However, only time will tell if the system works, and whether the government's reform plans could become an effective solution to the current problem.
References:
http://www.justice.gov.uk/contacts/prison-finder/holme-house
http://www.chroniclelive.co.uk/news/north-east-news/holme-house-prison-county-durham-11347760
https://www.gov.uk/government/news/biggest-shake-up-of-prison-system-announced-as-part-of-queens-speech
http://www.gazettelive.co.uk/news/teesside-news/stockton-prison-holme-house-cant-9399668
https://en.wikipedia.org/wiki/HM_Prison_Holme_House
Please follow and like us: