Woodhill Prison Invests in Mental Health Training to Reduce Suicides
HMP Woodhill is a category A men's prison in Milton Keynes. Operated by Her Majesty's Prison Service, it has an operational capacity of 819, and serves local Crown and Magistrates' courts. It is one of eight high-security jails in England and Wales, and some inmates are held in a Close Supervision Centre.
"Staggering" Suicide Rate Reduced by Training, Says Governor
The governor at Woodhill Prison has said that focusing on mental health training has helped to reduce suicides among inmates, it was reported in November, 2018. 20 men have taken their own lives at the jail since 2011 – a suicide rate which HM Inspectorate of Prisons called "staggering" in a damning report in June. There has been one death since December 2016, and governor Nicola Marfleet said an increase in staff and the introduction of a "range of training" has helped to turn the prison around. She said: "We encourage our prison officers to play pool with the men because that builds up easy banter, that relationship that gives me hope when somebody is in crisis and needs help, they will come and say. I think there will always be risk of another death but one of the things we are doing is making sure that we can say we have done the best that we are able to do."
Relatives of Inmate Who Took His Own Life at Woodhill Prison to Receive Damages
The government will pay damages to the family of a man who took his own life while serving a sentence at Woodhill Prison. Ian Brown was found dead in his cell in July 2015. His mother and sister sued the prison governor and the Ministry of Justice, seeking damages under the European Convention on Human Rights, which protects the right to life. A settlement of £17,500 was approved at the High Court, in London.
Inmates at Woodhill Prison Protested 64 Times Last Year
Woodhill Prison inmates protested 64 times from 2017-18, according to figures published by the Prison and Probation Service. There were 6,719 protests in 2017-18 in prisons across England and Wales – a 19% rise on the previous year. At Woodhill Prison, there were five incidents when prisoners barricaded themselves in their cells, blocked doors or prevented staff from accessing areas in the prison. There were four hostage situations, involving inmates holding one or more people against their will. The Howard League for Penal Reform said protesting behaviour was a "sign of desperation".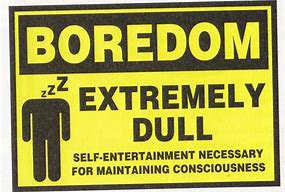 Boredom Blamed for Rise in Violence and Self-Harm at Woodhill Prison
"High levels of boredom" were blamed for a rise in violence and self-harm at Woodhill Prison, in a report published in September 2018. Violent incidents more than doubled from 246 in 2016 to 540 in 2017 – and there had already been 158 in the first five months of 2018. Self-harm incidents rose from 430 in 2016 to 663 in 2017. Inspectors at the jail said its shortage problems had "chronic" consequences, including "severe regime restrictions". Inspectors called the prison's lack of a full regime for inmates an "unacceptable erosion of standards". The report said: "The subsequent boredom and isolation increases the chances of disorder, reduces the opportunities for rehabilitation and can only increase the rate of reoffending."
Woodhill Prison Contact Details
The address is Tattenhoe Street, Milton Keynes, Buckinghamshire, MK4 4DA. The phone number is 01908 722 000. The governor is Nicola Marfleet.


Please follow and like us: