Lindholme Prison: Organised Crime, "Shocking" Drug Use and a Boundary which is "Virtually Impossible to Police"
HMP Lindholme is a category C/D prison near Hatfield Woodhouse, in South Yorkshire. Operated by Her Majesty's Prison Service, it has a capacity of 1,010 and holds inmates who are over the age of 21 and serving a sentence of at least four years. Lindholme Prison has recently been in the news after its boundary was described as "virtually impossible to police" and a report revealed "shocking" drug use and a high number of inmates with links to organised crime.
Lindholme Prison Perimeter "Virtually Impossible" to Police

A custodial manager warned that it was "virtually impossible" to police Lindholme Prison's three-mile perimeter, it was reported in September 2018. Packages of Spice and mobile phones are regularly thrown to inmates over the perimeter, which is surrounded by public rights of way. Lindholme is one of 10 prisons which the Ministry of Justice has identified as having acute problems with high drug use, violence and infrastructure. The jail was built on the site of a former RAF airbase and has a perimeter of more than three miles – thought to be the longest of any prison in the UK. The land around the prison includes woods and fields, making it particularly difficult to police. It is hoped that dog patrols and additional fencing will help to curb the flow of contraband into the prison.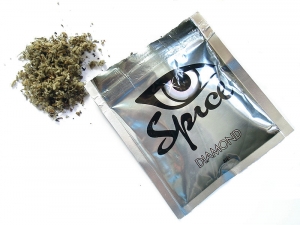 "Shocking" Levels of Drug Use Revealed
A report on Lindholme Prison published in February 2018 revealed "shocking" levels of drug use and a large number of inmates with links to organised crime. HM Chief Inspector of Prisons Peter Clarke said more than two thirds of prisoners claimed it was easy or very easy to get hold of drugs, while 27 per cent said they had developed a problem with drugs since they arrived.
A further report, in August 2018, concluded that the prison's performance was "of serious concern". The rating was a downgrade from the previous year, and the rate of violence was found to have increased. There were 25 attacks on inmates by other inmates in 2017 – around triple the number recorded in 2012. And there were 115 assaults on staff in 2017, compared to 15 in 2012.
Mobiles Smuggled into Lindholme Prison
In August 2018, a bag containing 50 mini mobile phones was thrown over the perimeter of Lindholme Prison. The phones can be bought for roughly £25, but the package was estimated to be worth £25,000 in prison. In a separate incident in the same month, a female prison officer was arrested and charged with attempting to smuggle drugs and mobile phones into the jail.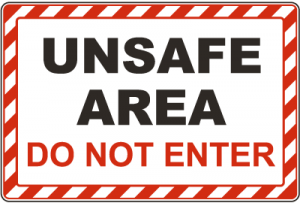 Inmate at Lindholme Prison Describes the Problem of Spice
In August 2018, an inmate at Lindholme Prison anonymously spoke to the BBC, describing the problem of Spice at the jail. He said: "You see drugs on a daily occurrence – Spice causes major problems not just for us inmates, but for staff as well. There's no way that staff police where it's coming in or how it's coming in – not all the time. They do a good job in getting rid of some of it but they don't get rid of all of it.
"A lot of officers are doing the job for three months, then packing it in because they can't handle the inmates, the aggression, the tempers, the daily flare ups, the fights.
"You can never actually feel 100% safe in prison, you're in a very volatile environment, you're surrounded by very dangerous people. You can never really let your guard down.
"With the introduction of Spice, prisons have become ultra-dangerous, they really have, it's a very dangerous place – scary."
Lindholme Prison Contact Details
The address is HMP Lindholme Bawtry Road, Hatfield Woodhouse, Doncaster, DN7 6EE.
The phone number is 01302 524 700 and the governor is Simon Walters.


References:
https://www.justice.gov.uk/contacts/prison-finder/lindholme
https://www.bbc.co.uk/news/uk-england-south-yorkshire-42944458
https://www.thestar.co.uk/news/prison-officer-due-in-court-accused-of-smuggling-drugs-into-doncaster-jail-1-9348899
https://www.bbc.co.uk/news/uk-england-south-yorkshire-45587674
https://www.doncasterfreepress.co.uk/news/crime/lindholme-prison-performance-of-serious-concern-1-9297588
Please follow and like us: