Nottingham Prison Criticised for Drugs, Violence and 'Tragic' Suicide Rate
HM Prison Nottingham is a category B men's prison with a capacity of 1,060. It was recently issued with an urgent notification, and has been criticised for its "tragic and appalling" suicide rate. The use of spice and mamba is reportedly rife, and a former officer has claimed she was unfairly dismissed for speaking out about drugs and violence at the prison.
Nottingham Prison Issued with Urgent Notification
In January 2018, Nottingham Prison became the first jail to be referred to the Secretary of State under the urgent notification process. Chief Inspector of Prisons Peter Clarke said the move was prompted by the "persistent and fundamental lack of safety" at the prison, and the "overall lack of improvement from previous poor inspections". He said: "It appears that the problems at Nottingham are intractable and that staff there are unable to improve safety despite the fact that this failing increases the vulnerability both of those who are held in the prison and of those who work there."
Inmate Dies at Nottingham Prison
An inmate died at Nottingham Prison on October 9, 2018. The Ministry of Justice confirmed that Robert Frejus, 29, had passed away, and said the cause of his death was unknown. There have been eight self-inflicted deaths at the jail since 2016 – a figure described by the Chief Inspector of Prisons as "tragic and appalling". Mr Clarke said inmates may have taken their own lives because they could no longer face life at the "drug-ridden" jail.
Nottingham Prison Whistle-blower 'Silenced'
It was reported in October 2018 that a former officer at Nottingham Prison claimed she was silenced and unfairly dismissed after she spoke out about drugs and violence at the jail. Diane Ward was dismissed for medical inefficiency after claiming that many staff turned a blind eye to issues at the prison. She said use of the drug mamba had become rife, leading to aggressive behaviour among inmates which was not addressed by staff. She told an employment tribunal: "I think that I gained a reputation as somebody who would complain about things in the prison that were fundamentally wrong. We weren't addressing behaviour, we weren't protecting the people who were in the prison."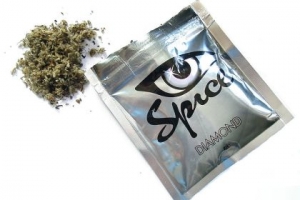 'Step up the War on Mamba and Spice' says MP after Visiting Nottingham Prison
Chesterfield MP Toby Perkins visited Nottingham Prison in October, three days after inmate Robert Frejus passed away. He said the visit had been "eye-opening" and blamed the jail's poor performance on three main factors: staff cuts, widespread drug use – particularly spice and mamba – and a lack of rehabilitation leading to many offenders returning to the jail after their release.
Nottingham Prison Staff 'At Risk from Spice and Mamba Smoke'
Staff at Nottingham Prison are at risk from inhaling second-hand spice and mamba smoke, according to a new report. Nottinghamshire Healthcare NHS Trust, which runs health services at several prisons, said that the health and wellbeing of its staff were at risk due to prolonged inhalation of vapours from inmates smoking the former legal highs. Concerns have also been raised by the Prison Officers' Association, which said 500 of their members had been hospitalised after inhaling second-hand spice and mamba smoke.
Nottingham Prison Contact Details
The address is HMP Nottingham Perry Road, Sherwood, Nottingham, NG5 3AG. The phone number is 0115 872 4000 and the governor is Tom Wheatley.


References
https://www.bbc.co.uk/news/uk-england-nottinghamshire-45883903https://www.bbc.co.uk/news/uk-england-nottinghamshire-42737672
https://www.derbyshiretimes.co.uk/news/chesterfield-mp-toby-perkins-voices-concerns-after-visiting-nottingham-prison-1-9398244
https://www.nottinghampost.com/news/nottingham-news/nottingham-prison-staff-risk-second-2044089
https://www.nottinghampost.com/news/nottingham-news/suspect-being-held-multi-occupancy-2125077
Please follow and like us: