Spice, Illegal Phones and Oven-Like Conditions Revealed at Durham Prison This Summer
HM Prison Durham is a Category B men's prison in the Elvet area of the city of Durham. Operated by Her Majesty's Prison Service, it has a capacity of 1,071 and serves the courts of County Durham, Tyne and Wear and Teesside. There are seven wings, a healthcare unit and a segregation unit. The prison provides a variety of part-time courses including bricklaying, woodwork, painting and decorating and gardening.
Durham Prison 'Poorly Ventilated During Heatwave'
Durham prison was criticised for a lack of basic ventilation during a summer heatwave. A charity warned of the risk of rioting at prisons across the UK as temperatures exceeded 30C in July 2018. Eric Allison, a trustee of the Prisoners' Advice Service, said: "I was speaking to somebody last week and they said the atmosphere in the prison was kicking off quite a lot – this is in a local jail – and he said it is always worse in hot weather.
"They are like ovens, basically, and I say that from experience, and from recent conversations I've had with prisoners."
Documentary Filmed at Durham Prison
A Channel 4 documentary filmed at Durham Prison revealed widespread use of drugs and illegal mobile phones. The first episode of 'Prison' showed inmate Michael Surtees sharing his techniques for smuggling contraband, heroin dealer Tony Trott being made to wear a special uniform because he was suspected of delivering packages with drones, and officers seizing £2,000 worth of heroin from the cell of Newcastle criminal Scott Storey. Meanwhile, residential governor Chris Hounslow was shown struggling to cope with days when up to nine inmates were reduced to a comatose state after taking Spice. At the end of the episode he said: "We bring drug addicts into prison on really short sentences which makes it difficult, if not impossible to intervene with any kind of treatment. We then wonder why we can't reduce re-offending. It's a constant battle and- I hate to say it – a battle that we're losing."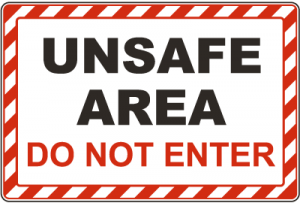 Durham Prison "Not Safe Enough"
Following a visit to Durham Prison in October 2016, inspectors reported that it was "still not safe enough". More prisoners said they felt unsafe than in previous inspections and the quality of work, learning and skills had deteriorated. Reception, first night and induction arrangements were "inconsistent and often poor" and many cells were "overcrowded, dirty and not properly equipped".
Murderer Found Dead in Cell at Durham Prison
A murderer was found dead in his cell days after he confessed to killing a blind woman. Mark Graham Smith was called "cold and calculating" when he pleaded guilty to the murder. He also attempted to kill his parents and was to be sentenced for murder and two counts of attempted murder, but he was found hanging in his cell on June 25, 2018.
Durham Prison Contact Details
The address is HMP Durham, Old Elvet, Durham, DH1 3HU. The phone number is 0191 332 3400.


Please follow and like us: