Rioting at a high-security jail and the government's decision to shelve their pledge to shut run-down jails highlight the enormous pressure the prison system is currently under. Dilapidated Victorian prisons which were earmarked for closure will remain open, following an unforeseen surge in the prison population, while unrest at a category A jail in Worcestershire has been blamed on cuts.
Population Rose by 1,200 Over Summer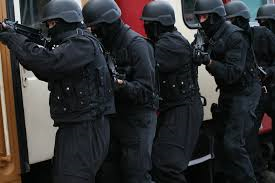 During his time as justice secretary, Michael Gove pledged to close "ageing and ineffective" Victorian inner-city jails, and the latest Conservative manifesto promised to invest more than £1bn to modernise prisons,But Michael Spurr, the head of Her Majesty's Prison and Probation Service, has ruled out any closures during the next five years.
Summer saw an unexpected surge in the prison population, which now stands at 86,000 inmates and is expected to continue to rise. Hindley young offenders' institution and prison in Wigan and Rochester jail in Kent had been earmarked for redevelopment but are now expected to remain open.
Spurr said plans to provide 10,000 extra prison places this parliament were still on track, with 2,100 places gradually becoming available at recently opened HMP Berwyn in wales. Spurr said the government was "still trying to understand" what caused the rise of 1,200 prisoners between May and August this year, adding that he had never known the jail population to rise so much in such a short space of time.
"I Think We've Dodged a Bullet on This"        
Prison riot officers were confronted by inmates armed with pool balls at a high security prison in Worcestershire.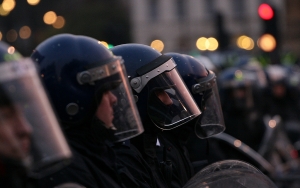 10 Tornado teams, made up of officers specially equipped and trained to deal with riots, were sent to  HMP Long Lartin, where it is believed they brought around 80 inmates under control.
A Prison Service spokeswoman said: "Specially trained prison staff successfully resolved an incident at HMP Long Lartin on 12 October. There were no injuries to staff or prisoners.
"We do not tolerate violence in our prisons, and are clear that those responsible will be referred to the police and could spend longer behind bars."
Last month, two prisoners at Long Lartin were convicted of murdering a fellow inmate – the fourth homicide at the Worcestershire prison in the past four years.
The Prison Governors Association said the disturbance should be "ringing alarm bells at the most senior level".John Attard, a national officer for the group, said the incident at Long Lartin had been caused by cutbacks and changes to the Prison Service management structure.
"When we get disturbances of this nature in high-security prisons, the worry is if there is a potential for this to happen again," he said.
"I think we've dodged a bullet on this. They brought this under control very quickly and it's fantastic that they've dealt with it. But I think there needs to be a review. The changes to the management structure and staffing structure are a key part of this."
The Prison Service said staffing levels were unconnected to the unrest, adding that Long Lartin has "sufficient numbers of prison officers and has consistently operated a full regime".
References
https://www.theguardian.com/society/2017/oct/12/closures-of-ageing-jails-on-hold-for-five-years-as-prison-numbers-soar
https://www.theguardian.com/society/2017/oct/11/long-lartin-prison-disturbance-breaks-out-at-high-security-jail
Please follow and like us: