Mother Faces up to 14 Years in Jail After First UK FGM Conviction
A Ugandan mother has been convicted of carrying out Female Genital Mutilation (FGM) on her three year old daughter. This is the first conviction of its kind in the UK and carries a maximum penalty of 14 years. FGM is a particularly barbaric practice that in over 30 years of study no health benefits have been found, only harm.
The 37 year old woman is believed to have attempted to use 'witchcraft' to keep her accusers quiet as FGM is an illegal practice in the UK. The circumcision was carried out in 2017 and both the woman and her partner were jointly accused, although he was later cleared.
The FGM was carried out at the woman's home with an unidentified sharp instrument, but due to severe bleeding the three year old had to be taken to Whipps Cross Hospital.
The girls mother had told the authorities that her daughter as reaching for a biscuit when she fell and cut herself along the edge of a kitchen cupboard.
However the three year old later told specially trained officers a 'witch' had cut her. She did not identify her mother. The mother denied the allegations, saying it was an inhuman act to cut a child like that.
FGM when traditionally done in the home, is done without anaesthetic so usually two or more people are requires to perform the act, one to hold the child down, but no one else has been accused in this case, the father says he was outside when the cutting occurred.
On a search of the home the police found evidence of 'witchcraft' used by the perpetrator to keep authorities at bay. Prosecutor Caroline Carberry QC said "Two cow tongues, they were bound in wire with nails and a small blunt knife also embedded in them, 40 limes were found and other fruit which when opened contained pieces of paper with names on them. The names embedded included both police officers involved in the investigation of the case, the social worker, her own son and the then director of public prosecutions."
Apparently the mother believed the 'witchcraft' would freeze the mouths of people who could give evidence against her including the social worker.
The type of FGM performed on the toddler was brutal, the clitoris was mutilated and the labia minora were removed. The pain would have been intense. With FGM there is always bleeding and a chance of haemorrhage, shock and infection. The long term effects are traumatic and include problems with urination, childbirth, sex and menstruation and possibly post traumatic stress disorder.
200 million women and children worldwide live with FGM today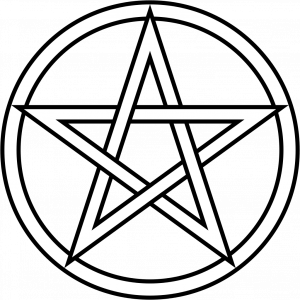 Shabul Ahmed, 33, who had learning difficulties and had never learned to read and write died the day after he was given Spice by another prisoner in Suffolk prison for entertainment purposes.
The inquest heard Ahmed was used as a 'guinea pig' to check the drug Spice for them. He collapsed after using the drug at HMP Highpoint, near Haverhill. He was rushed to hospital but returned later that evening to the prison.
Ahmed was found dead in his cell early the next morning.
Zia Islam, Ahmed's cell neighbour recalled how other inmates liked to watch people overdoes on 'Spice' as a form of entertainment. They used vulnerable inmates as 'guinea pigs' to experiment with the strength and quantities of the drug to watch and laugh at the reactions.
Islam believed Ahmed was used as a victim in this respect as the amount of Spice in the spliff was well over what would normally be used. He added, "If someone was smoking it for pleasure there's no way they would have used as much and as powerful. "I saw people take two puffs and within 10 seconds they were on the floor."
Islam confirmed Spice, or synthetic cannabis was readily available in the jail.
Ahmed had been convicted of robbery and apparently just wanted to do his time quietly. He liked to watch cookery shows and 'Tipping Point'. He was a solitary prisoner having very few friends. Islam says he would not have used Spice in his cell after he was released from hospital, not having a lighter would have made that very difficult.
Ahmed was jailed for the first time at 18 and spent two further periods in prison. The inquest will continue for a further seven days.
Eglis Hoxha was caught with cocaine and cannabis on him in Brighton and has been ordered to wait in prison until he is sentenced later this month.
Hoxha was arrested for trying to sell cocaine to a woman near the Brighton seafront, he admitted having the drugs on him. Hoxha who is 19 and unemployed had 29 grams of cocaine and 22 grams of cannabis when he was caught on Monday. Cocaine is a class A drug, and cannabis a class B drug, both are controlled substances.
The Prisons' watchdog has said that prisoners at Hollesley Bay in Suffolk have been allowed out on day release without the proper restrictions being put in place.
Inspectors say high risk inmates at the open prison are not always quickly assessed and on occasion violent inmates have been allowed an overnight pass to stay with their families without the proper restrictions in place. An inmate who was assessed as a risk to children was let out without any restrictions applied to him.
Peter Clarke HM Chief Inspector of Prisons said that although good things were happening in the prison the protection of the public was not strong enough. On the whole Hollesley Bay is a very safe prison but alongside improving public protection it needs to increase its effective monitoring of mail and telephone contacts.
The Scottish Government has awarded £3 million to community justice programmes in an effort to prevent criminals from reoffending. The funds will go into community payback supervision, employment training, early intervention and support for prisoners families.
£2.95 million will be shared between seven charities offering these services including criminal justice social work service provider Sacro. Sacro runs schemes such as supervising offenders on community payback orders.
Families Outside, which helps prisoners' families, and Turning Point Scotland, that runs supported bail programmes will also receive some of the funds.
Other beneficiaries include Apex Scotland, the Venture Trust, Supporting Offenders with Learning Disabilities and Positive Prison and Positive Futures.
The Scottish Government's budget for the 2019/20 community justice services is £38.8 million, a 1.7 million increase on 2018/19. However in the 2017/18 financial year there was a £5 million underspend on community justice services. This money had been allocated for electronic monitoring services. Luckily this money can be carried forward to the next year if legislation on electronic monitoring, currently before the court is given the go ahead.
The £3 million funds are in advance of the presumption against short prison sentences to be extended from 3 months to a year this Easter. This will mean many more prisoners serving community sentences and support services will be vital in ensuring these services are robust and effectively run.
Reconviction rates in Scotland are at their lowest level in 19 years and community justice services play a vital role in helping to reduce reoffending. The charities work with prisoners and families to help prevent reoffending, offering services to deal with trauma and other mental health issues to change peoples lives and ensure they can survive and be productive members of society once released.
Please follow and like us: