Neil Maxwell of 'Benefits Street' sentenced to life in prison for a brutal murder
Neil Maxwell, who appeared on the infamous Channel 4 documentary 'Benefits Street', has been convicted of a brutal murder. Maxwell and Luke Pearson carried out a vicious attack, on the street in Stockton in December 2018. 'Benefits Street,' was a popular show that sought to depict the reality of life for people living on benefits.
 Maxwell and Pearson were armed with hammers, a knife and a knuckle duster before attacking Lee Cooper. The attack was sustained and brutal, and they left Cooper dead in a residential street.
Maxwell was sentenced to life in prison, to serve a minimum of 30 years before he can apply for parole. No stranger to violence, he was also sentenced with a concurrent 9.8 years for other acts of violence. Pearson received 24 years, reduced to 23.5 after taking into account time already served. He also received a further 8 years for other acts of causing actual bodily harm. 
Detective Waterfield of the Cleveland police said, "As a detective, I have never dealt with such a horrific incident."
A doctor who was a veteran of the war in Afghanistan described the attack as worse than anything he had seen while serving in the conflict.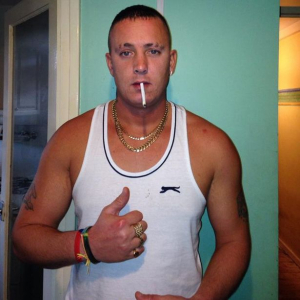 –
The tragic deaths of Katie Allen and William Lindsay, two young people who took their own lives while in custody, has prompted the Scottish Prison Service (SPS) to look into the options for allowing in-cell phones at HMYOI Polmont.
Scottish Justice Secretary Humza Yousaf said that the use of in-cell phones could support the well being of young people in the prison. It would make contacting family members quicker and easier in times of distress.
After Katie Allen's death, a review of the Mental Health Services for Young People Entering and in Custody at HMP and YOI Polmont was undertaken. The report made a total of 80 recommendations, including the creation of a bespoke suicide and self-harm strategy for young people. The need for the review was forced home after 16-year-old William Lindsay killed himself just 48 hours after being sent there on remand, four months after the death of Ms Allan.
Last month, HM Chief Inspector of Prisons for Scotland Wendy Sinclair-Gieben said young offenders should be allowed to make phone calls from their cells to increase the support available to them when they are distressed. Currently, phones are only accessible in communal areas in Scottish jails.
In-cell phones would reduce the isolation young people suffer in prison and keep family ties strong and healthy. The phones would be secure in that only a certain number of pre-agreed people could be called. Mr Yousaf said he would explore all options to install the in-cell phones ensuring safety and security was upheld.
–
–
LJ Flanders was sentenced to 18 months at HMP Highpoint in Suffolk for his part in a violent fight. After the sentence, he felt he had let all his family down and just wanted to turn his life around.
In prison, he had the opportunity to focus on education and fitness. Other inmates would ask him to create a workout plans for them, which he did. Then The Princes Trust helped him develop his interests into a business, he also published a book.
He has now turned his life around with the keep-fit regime for inmates. The regime can be carried out in cell-sized spaces. LJ still returns to the prison to train the prisoners and says," I want to show them there is life after prison."
–
–
A draft paper released on June 12th this year has revealed 'squalid and degrading' conditions at HMP Bristol. According to the paper, the prison is infested with cockroaches, flooded with drugs and plagued by escalating violence.
The report by HM Prison Inspectors found self-harm to be very high. Over 80% of the prisoners said the food was bad, much higher than in similar prisons. On top of this, the prison is overcrowded and in state of disrepair. Shockingly 62 per cent of prisoners said they had felt unsafe at some time at Bristol and over a third said they currently felt unsafe. The inspectors say they have no confidence of rapid improvement at the HMP Bristol.
The paper has called on the Secretary of State for Justice, David Gauke, to respond within a month on how to improve the prison. HMP Bristol has been in special measures since 2017. It is a relatively small prison holding only 520 inmates.
New Prisons' Minister Robert Buckland acknowledged that the prison faces "serious challenges" and said his department has been providing extra support and will publish an action plan within 28 days to reduce violence and self-harm and help turn the prison around."
–
–
A second report by Lord Farmer has confirmed prisoners are 39% less likely to re-offend if they maintain strong family ties while in custody.
The report maintains family ties are "utterly indispensable" and must be strengthened if women in the prison system are to avoid re-offending. Lord Farmer calls family and other strong relationships the "golden thread' that must run throughout the judicial, custodial and probationary service.
Lord Farmer, found that more 54% of women in prison had children under the age of 18, yet only 5% remain in the family home when their mother is jailed.
The Ministry of Justice says that the female re-offending rate is 23%, compared 30% for men. Both men and women are 39% less likely to re-offend if they receive family visits compared to those who do not receive family visits.
The 2019 review of women in the prison system recommends prioritizing women's prisons for the rollout of virtual visits conducted via video link and the installation of phones within cells.
Farmer also recommends each prison have an on-site social worker to provide support for women and their children to help them maintain and strengthen vital ties with children and family.
Please follow and like us: