[vc_row][vc_column][vc_column_text]
UK Prison Reform 2016 – Kirklevington Grange Prison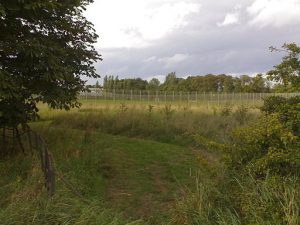 The government recently announced the six prisons piloting their prison reform scheme. Over the course of the next six weeks, we'll be reviewing the prisons in question. We'll take a look at their past performance, and in the future, we'll comment on how successful the prison reform has been.
HMP Kirklevington Grange
HMP Kirklevington Grange is the second prison that we'll be examining in this series. It's a relatively small category D open prison, capable of detaining up to 283 inmates. Situated in North Yorkshire, it's a resettlement prison, designed to cater for male offenders reaching the end of their sentence.
Kirklevington Grange prison has enjoyed a good reputation in recent years, with previous reports noting the fair and respectful atmosphere inside. It's also been praised for its good links between the prison and the local population – and the good employability prospects for inmates. A 2011 report declared that it provided a safe environment and achieved good standards in health care, catering and nurturing diversity.
A Suitable Choice?
As one of the UK's better performing prisons, Kirklevington Grange is an appropriate choice for the pilot reform scheme. Despite experiencing one prisoner escape in 2014, it maintains an excellent reputation, which reduces the risks associated with adopting an innovative new approach.
How Will the Reform Affect HMP Kirklevington Grange?
The changes, which have been branded by the government as 'the biggest shake-up of prisons since the Victorian times' are focusing on better rehabilitation for inmates – with greater governor autonomy, better education and less limitations imposed by policies. The goal of the prison reform scheme is to reduce levels of reoffending.
Here's a few details about how the reform changes will impact Kirklevington Grange:
Greater control for governors. The prison's governor, Steve Robson, will work closely with executive governor Ian Blakeman (who will also be overseeing HMP Holme House) to develop plans for the prison – with far less involvement from the government. They'll be free to decide exactly how the budget will be spent – which will enable them to react more swiftly to the unique needs of the prison.
Less restrictions. Robson and Blakeman will be less restricted by government policies, which means they'll have greater freedom to develop tailored systems within HMP Kirklevington Grange. This will enable them to create education plans that are better suited to the inmates, and they'll also be able to work on building partnerships with external organisations, which will further increase the likelihood of meaningful rehabilitation.
Monitoring results. As part of the reform, the prison's performance will be closely monitored, and recorded in league tables. These results will be available to the general public – and will assess aspects such as rate of reoffending and levels of literacy among inmates. If the policies are effective, this should be reflected in the results. However, if results aren't good, this poor performance will be on show – placing considerable pressure on the governors.
What will the Outcome be for HMP Kirklevington Grange?
It will be interesting to see how successful the reform scheme is in this category D prison, especially as it's already a high performing establishment with a good reputation. Will the proposed changes boost this performance further, or will it not have any major impact?
It will be interesting to see whether the prison can improve further under the new scheme, and if so, to what extent.
References:
http://www.justice.gov.uk/contacts/prison-finder/kirklevington-grange
https://www.vonne.org.uk/news/prison-reforms
https://en.wikipedia.org/wiki/HM_Prison_Kirklevington_Grange
https://www.gov.uk/government/news/biggest-shake-up-of-prison-system-announced-as-part-of-queens-speech[/vc_column_text][/vc_column][/vc_row][vc_row][vc_column][vc_single_image image="2983″ img_size="large" alignment="center" onclick="custom_link" css_animation="appear" link="http://www.prisonphone.co.uk"][vc_btn title="Save any UK Prisoner 75% on Their calls, Click here to find out how!" color="danger" align="center" link="url:http%3A%2F%2Fwww.prisonphone.co.uk%2Fplans%2F||"][/vc_column][/vc_row]
Please follow and like us: