As Election Day Approaches: What's in Store for Prisons Such as HMP Wandsworth, Wormwood Scrubs and HMP Dartmoor?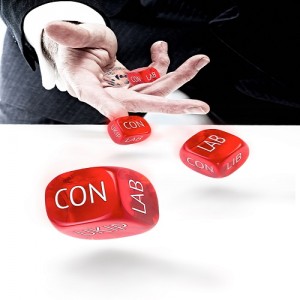 With the next General Election only a few weeks away, many people are wondering what the future will hold for UK prison system. At present, the polls are not giving much away, and it's difficult to predict who will emerge victorious; the Conservatives or Labour. As a result, what lies in stores for prisons across the country, such as Wandsworth, Pentonville and Dartmoor, is anybody's guess.
Chris Grayling, the current justice secretary and Sadiq Khan, the shadow Justice Secretary, both demonstrate different opinions on the matter of managing the current prison system. This leads to the question; what will be in store for inmates if Labour are elected and Khan becomes Justice Secretary? And what can be expected if Grayling continues in the role?
What Has the Coalition Government Achieved so Far?
As part of the austerity measures, the coalition government went to great lengths to reduce spending within the UK justice system. (We have written a blog on the prison funding cuts here.) True to their word, the Tories cut spending within the public order and safety category by 12% in the years 2010 to 2014. In contrast, prior to this, Labour had grown expenditure in this area by 17% in the four years leading to 2010.
Of course, many may argue that such cuts are necessary as part of the 'bigger picture'; in order to reduce national debt. However, these cuts do not come without their consequences. Rates of inmates reoffending have risen continuously since David Cameron came to power, and there has been a lot of media focus on prison overcrowding, and lack of funding for vital rehabilitation efforts.
The Lib-Dem Input
Although most consider the current government to be a Tory one, it's of course important to remember that the role of Justice Secretary is also undertaken by Simon Hughes, representing the Liberal Democrat party, who has responsibility for women's prisons such as HMP Holloway in London, HMP Bronzfield in Middlesex and HMP Styal in Cheshire.
In a recent interview with The Independent, Hughes voices concerns about the high rate of reconviction; which is 58% in those who serve a sentence of 12 months or less. He calls for a reduction in shorter sentences in a bid to address the problem; but of course, the natural roadblock to these decisions comes in the form of Chris Grayling, the Conservative Justice Secretary.
Chris Grayling – The Hard Line?
Chris Grayling is well known for his hard-line approach to inmates and the prison system as a whole. Indeed, Hughes comments that the 'Tory approach is a traditional Tory kneejerk one, which means you have to be tough on crime and have to sound tough on crime. We have always argued that you should look not for what sounds tough but what is effective.'
In an interview with The Guardian in 2012, Grayling stated that he was not 'planning to reduce the number of prison places', and instead, asserted that the 'philosophy' he would bring to the department would be 'getting more for less' and saving money.
However, it would seem that this 'more for less' approach has left many inmates without access to necessary education, courses or rehabilitation programmes; which some may argue could impede their chances of reconnecting successfully with the world beyond the prison walls.
Sadiq Khan: 'Making Prisons Work- Would Save Money and Make Us All Safer as a Result'
Sadiq Khan's doctrine regarding the justice system seems to take on a completely different approach. At a recent Labour conference in Brighton, he stated: 'When we say we want prisons that work, we know that can't mean jails that are simply huge warehouses, squashing in ever more prisoners, who are doomed to idle away their days; all too ready to slip back into a life of crime when they're released.'
Under Blair, Labour managed to reduce crime in the UK by 43%. However, this was at the cost of the prisoner; and resulted in serious overcrowding in prisons. Now, Labour wants to tackle the problem of overcrowding and reoffending; and highlights the need for 'collaboration' in order to address the issue, with the focus on 'effectively punishing and reforming offenders'.
That said It was in fact a Conservative government at the helm of the UK in 1990 when the infamous strangeways riots lasting 25 days happened due to the terrible prison conditions.
The Importance of Addressing the Needs of the Prisoner
It's difficult to predict what the system will be like in the next few months; though we personally believe that both governments are overlooking one significant factor in terms of preventing reoffending; which is enabling and supporting access to loved ones whilst serving a sentence.
Khan highlights the need for collaboration in order to reduce numbers of reoffenders, but fails to explicitly mention the fact that families are not often included as a vital part of the rehabilitation process. Whilst Grayling, with the recent 'banning books in prisons' controversy, seems more focused on denying inmates to any form of support and education at all, and more intent on reducing expenditure!
PrisonPhone provides a simple, effective way for prisoners to keep in contact more easily with their families. To find out more, simply visit our site.
References
*Garside, R: The Coalition Years: Criminal Justice in the United Kingdom – 2010 to 2015 (http://www.crimeandjustice.org.uk/sites/crimeandjustice.org.uk/files/The%20coalition%20years.%20Full%20report.%20March%202015.pdf)
*Grierson, J: The Independent, Reoffending Rate Increases http://www.independent.co.uk/news/uk/crime/reoffending-rate-increases-8475391.html
*Grice, A, The Independent, Simon Hughes Interview. http://www.independent.co.uk/news/uk/politics/simon-hughes-interview-for-a-large-number-of-people-prison-hasnt-worked-and-isnt-working-9842217.html
*The Guardian, Chris Grayling takes hard line on prison. http://www.theguardian.com/politics/2012/sep/20/chris-grayling-take-hardline-prison
*New Statesman, Sadiq Khan's Speech on Prison Reform: full text http://www.newstatesman.com/politics/2014/03/sadiq-khans-speech-prison-reform-full-text
Please follow and like us: