What is Prison Really Like? Violence, Support and Rehabilitation Behind Bars
The media is often filled with stories about UK prisons; more often than not, damning reports about overcrowding, violence, drug abuse and squalor.
Recent reports highlighting appalling conditions in HMP Pentonville, Aylesbury and Cookham Wood have done nothing to help improve peoples' opinions of prison life, and as a result, it's unsurprising that most people regard prison as a frightening, threatening, unpleasant environment to be in. But what are the facts? What is prison really like? Does it offer adequate support and opportunities for rehabilitation? We got in touch with a few inmates to give us the lowdown on what to expect when you're serving a prison sentence.
 Are All Prisons the Same? A Quick Clarification
The UK has a huge number of prisons, from high security category A prisons such as HMP Belmarsh and Frankland, to more relaxed category D open prisons like Blantyre House. As you might expect, conditions vary considerably, depending on what level of security is required.
However, there's a lot of discrepancy between the individual prisons in a specific category too, with some performing considerably better in government inspections than others. Generally speaking, privately run prisons are also quite different to prisons run by the government.
 Humiliation and Control?
We spoke to an ex-inmate, who has served time in 6 prisons in total, so was in a good position to highlight the differences between them. He told us that when he arrived in one category C prison, it was very relaxed, and he wasn't even strip-searched, whereas in another category B prison, he was subjected to appalling treatment by three male staff, who 'screamed right into my face "Have you ever had sex with another man" while I was naked and my arms up in the air.' He concluded: 'I think this was all about humiliation and control.'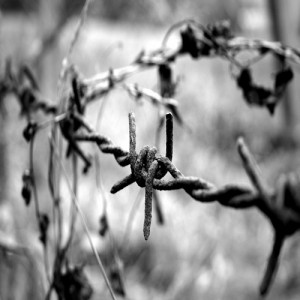 Levels of Violence
We also asked some inmates to tell us their experiences in prison in terms of violence, as this is an issue that concerns people greatly before they are incarcerated. One current inmate informed us that 'prisons are full of violence, but you're alright if you keep yourself to yourself and keep yourself to yourself.' He also added that he 'has a lot of mates on my wing'.
Another ex-inmate told us that he never 'personally felt at risk, because I'm well-built and ex-Army so I always felt I could look after myself.' However, he adds that he 'did witness some quite serious violence, including a "jugging" (throwing boiling water and sugar into someone's face), a number of stabbings and quite a few punishment beatings.' However, he clarified that 'most prisoners kept their heads down' which made the risks 'pretty manageable'.
(you can read more about one of the prisoners we spoke to by viewing their blog here)
 Support in Prisons
Of course, regardless of how violent the behaviour of other inmates, prison can still be an intimidating prospect. We wanted to find out what the levels of support were like in the prisons. The government often talks about rehabilitation – but what access to support and rehabilitation do the prisoners really have?
Again, the answers we received were fascinating, not to mention worrying. One response we received was: 'Generally speaking, the prison system warehoused me for my entire sentence in closed prisons… the prison authorities didn't much care about me or my fellow prisoners.' He also informed us that he 'once spent 6 months in one prison without speaking to an officer, other than asking for lavatory paper', and 'in Cat-D, I often felt I was working harder than most of the staff, since I was tasked with setting up and running a prisoner advice centre.'
Another inmate, who told us that he had suicidal thoughts and suffered with depression, informed us that he 'didn't feel supported at all' and added that it took nearly 9 months for him to gain access to mental health support. He told us that 'the staff just don't seem to care – they never do anything for you.'
 Focusing on Resettlement and Rehabilitation
The above comments indicate a lack of support, even for vulnerable inmates. What about rehabilitation? Sadly, it seems that rehabilitation doesn't seem to be a priority – if the comments from prisoners are anything to go by.
We heard that 'prisoners were behind cell doors for 22 or 23 hours a day' and that 'most offending behaviour courses are meaningless psycho-babble.' 'Drug and alcohol counselling is pretty poor quality' and 'there is no treatment or support available for those with gambling addictions'.
However, the picture isn't entirely bleak. We were told that 'plenty of prisoners' do manage to rehabilitate successfully, but that was 'because they genuinely wanted to change and did this for themselves and their families'. An ex-inmate concluded: 'Any positive chance is usually in spite of imprisonment, rather than because of it'.
 Tell Us Your Experiences
Have you served a prison sentence? If so, what were your experiences like? We always welcome comments from ex-inmates and current inmates alike, so do get in touch with us via our Facebook page if you'd like your voice to be heard. We'll do our best to include your comments, where relevant, in future blog posts.
If you'd like to find out more about our prison phone tariffs, simply click here
.
Please follow and like us: