New Justice Secretary Liz Truss recently sparked dismay – after announcing that she would not guarantee that the commencement of Gove's new prison reform scheme.
Here's more about this significant development, and how it might affect UK prisons in the future.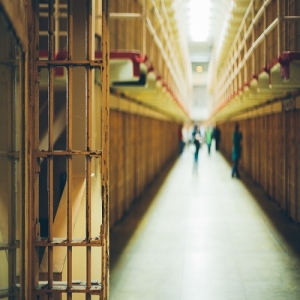 Truss's Comments on Prison Reform
Only a few months after reassuring that she would 'press ahead' with Gove's plans for prison reform, Truss has announced that the scheme will be put on hold; and that she will not be 'committing to any specific piece of legislation at this stage'.
This is devastating news for the six prisons taking part in the proposed prison reform programme; HMP Wandsworth, Holme House, Kirklevington, High Down, Ranby and Coldingly. The scheme proposed to give prison governors more autonomy, encourage accountability, and reduce restrictive government legislation. Its main focus was on improving rehabilitation and reducing reoffending – two of the biggest challenges facing the prison system at present.
We created a series of blog posts on the subject:
2016 Prison Reforms – What Are They… and Will They Work?
UK Prison Reform 2016 – Wandsworth Prison
UK Prison Reform 2016 – Ranby Prison
UK Prison Reform 2016 – High Down Prison
UK Prison Reform 2016 – Coldingley Prison
UK Prison Reform 2016 – Kirklevington Grange Prison
UK Prison Reform 2016 – Holme House Prison
The question is – if the scheme won't go ahead, what other steps will the government take to address the situation?
Reasons for the Hold-Up?
Truss implied concerns that the scheme, in its current state, would not deliver results; and suggested that it needed reviewing. She commented: "I want to lay out a plan. The pace of what is happening on the ground will not slow. The key thing is that it has to be deliverable and we have to do things in the right order. That is what I am looking at."
Truss emphasised that she thought the reform scheme was an 'excellent idea'; though refused to offer any guarantee that it would take place in the future.
Other Plans
In the same committee meeting, Truss did commit to opening five new prisons within four years; but did not outline how much of the building costs (£1.3bn) would be raised by selling existing inner-city prisons.
She also refused to provide any further details about her latest plans for special 'jihadi' units in prisons (more on this in our blog post entitled "Measures Taken to Stop Radicalisation in UK Prisons" )– in a bid to tackle the growing problem of radicalisation behind bars. However, Truss stated that she would 'come forward with plans in due course'.
Failing to Tackle the Problem?
Jo Stevens, the shadow justice minister, was damning in her criticism of Truss's announcement. "Urgent action is long overdue," she stated, "and the prison reform bill was the central piece of this year's lightweight Queen's speech, but today she refused to confirm its fate."
She added: "By failing to tackle the prisons crisis which developed on their watch, the Tories have yet again demonstrated that they have no plan for the challenges this country faces."
Urgency in UK Prisons
It's clear to see that the UK prison system requires urgent reform; yet government cuts place increasing pressure on prisons; and reduced staff and limited facilities make meaningful rehabilitation almost impossible to achieve.
Gove's reform scheme may or may not have been successful; but it felt like a step in the right direction – an attempt to address the growing problems head-on, and reduce rates of reoffending. Hopefully, Liz Truss will adopt a similar strategy – and quickly, before the situation gets any worse.
References:
https://www.theguardian.com/society/2016/jul/19/prisons-legal-highs-peter-clarke-new-psychoactive-substances
https://www.theguardian.com/society/2016/sep/07/liz-truss-puts-prison-reform-plans-put-on-hold
Please follow and like us: