In 2015, Michael Gove (then Minister for Justice) issued a statement on the government website, regarding education in prisons. He stated that: "One of the most important things we can do once they (inmates) are inside the prison walls is to make sure that they get the literacy and numeracy skills they need to make them employable and positive contributors to society once released."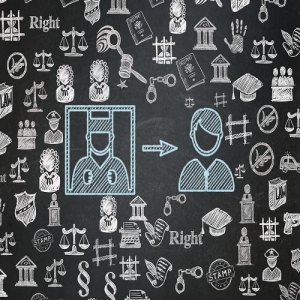 He also admitted that the government "could do more" to ensure this happens. Gove asked Dame Sally Coates, a woman with plenty of experience working in inner-city schools, to conduct a review, exploring the provision of education in prisons – which she completed earlier this year.
Here's a brief look at the results of her review, her recommendations, and why education is so important behind bars.
Dame Sally's Comments
In February, Dame Sally presented the results of her review to the government. She admitted that initially, she'd considered education to be a "minor thing" compared to other issues in prisons; but that now she regarded it as a vital component of a successful prison system.
She stated that "this area is desperately in need of reform," and also highlighted the need for greater autonomy for prison governors – who should also be held directly accountable for the provision and quality of education in their prisons.
"Many governors feel very frustrated by their lack of say over the education that is delivered," she added. "Governors should have the power to decide what contractors to appoint or what staff to employ."
The Results of the Review
Gove used this review (and others) to devise a new reform scheme; initially within six pilot prisons: HMP Holme House, HMP Kirklevington, HMP Ranby, HMP High Down, HMP Coldingly and HMP Wandsworth – one of the largest prisons in the UK.
The reform plan offered exactly what Dame Sally had recommended; more autonomy for governors and greater accountability, mainly in the form of league tables.
Government Shuffle
No-one foresaw the impact of the EU Referendum; which among other things, saw Gove lose his position as Minister of Justice. Liz Truss took on the role; and initially looked set to follow up on Gove's plans for reform.
However, in September 2016, Truss seemed less willing to commit to the plans, and instead stated that she would not be "committing to any specific piece of legislation at this stage". A spokesperson for the Ministry of Justice commented: "The government remains totally committed to legislating on prison reform and will come forward with plans in due course."
The Need for Better Education
Providing better education in prisons makes sense for a number of reasons. Improved basic skills, such as literacy and numeracy, make inmates more employable – and more likely to be able to secure jobs upon release.
Education also has the ability to empower and motivate (if it's of a good quality). This is likely to be beneficial to a number of prisoners, who may be feeling vulnerable, powerless and disenfranchised during their time at prison. It also provides meaningful activity for inmates, who otherwise would be spending extended periods of time locked up in their cells.
We hope that the reform plans will be put into place soon – and that education is a top priority on the agenda.
References:
https://www.gov.uk/government/speeches/education-in-prison
http://www.homestudy.org.uk/blog/education-heart-prisons-says-dame-sally-coates/
http://www.bbc.co.uk/news/uk-33554573
https://www.theguardian.com/society/2016/sep/07/liz-truss-puts-prison-reform-plans-put-on-hold
Please follow and like us: