G4S is the world's leading global security company, providing related services worldwide. They currently operate four of the UK's 122 prisons – HMP Parc, Oakwood, Altcourse, and Rye Hill.
G4S has made huge strides in the last few years in terms of their rehabilitation schemes for prisoners in their UK prisons. Despite their reputation, particularly following their failures with Birmingham Prison forcing the government to take over operation in April this year, they are making a conscious effort to improve their prisoners' quality of life in their four UK prisons. Through a variety of projects, involving nature, family contact, and highlighting the need for support, G4S have already seen evidence of their schemes working effectively at improving prisoners' behaviour, mental health, and in turn, reducing re-offending rates.
Rye Hill is a Category B training prison, holding 664 male sex offenders. Considering the type of prisoners housed here, it isn't greatly surprising that in 2015 only 40% of prisoners received any form of family/friend visitation. One of the biggest issues this prison experiences is drug abuse. So how have they overcome this issue? Gardening, of course.
The project was launched in 2017, with the help of charity Garden Organic. Higher risk prisoners and those suffering particularly severely with drug addiction, are given up to six hours a day to spend outside working in a landscape garden. The success of this programme was undeniable, reducing the mandatory drug test failure rate from 30% to 0% in its first year.
The positive impacts are clear from the reduction in drug abuse. The garden encourages calmness and reflection. It also gives prisoners more independence and responsibility, with minimal guard presence. This, in turn, improves their self-esteem, confidence, and overall improves their mental health. It gives them something positive to talk about, with each other and with their family during visits. With a healthier state of mind, prisoners are much less likely to act out, become aggressive, or abuse substances.
There's a reason why gardening programmes are common among UK prisons – Grimshaw and King's 2003 study demonstrated how they develop social skills, employability and induce better rehabilitation. Rye Hill has been the first to implement a gardening programme to combat substance abuse, but with the positive results, I think its clear that many more prisons will follow suit.
Altcourse is a category B prison, housing 1288 young offenders and male adults. In the last couple years, they have been focused on prisoner rehabilitation in the form of therapy dogs.
These schemes, helped by charities such as Therapy Dogs Nationwide, aim to improve the mental health of prisoners, in turn helping them overcome violent behaviour, depression, suicidal thoughts, and addictions. So far, the scheme, along with other elements, has helped to reduce violence among prisoners and self-harm rates.
Another element of the rehabilitation process at Altcourse has been the encouragement of family contact, particularly for male inmates and their children back home. The prison has set up a club where fathers can read to their children, and they are also focusing more on supporting men when they leave prison to ensure that they feel safe and resettled returning to "normal" life.
Although not always easy, family contact has been proven time and time again to improve prisoners' quality of life, mental well-being, and transition into and out of prison life. Without family contact, statistics show that as much as 50% of prisoners will return to crime within a year of release. That's why HMP Oakwood and HMP Parc have set up family-based schemes with very impressive results.
Oakwood is a Category C prison, based in Wolverhampton. They are making huge efforts towards increasing family contact for their prisoners through their SOFT scheme (Strengthening Oakwood Family Ties).
They offer many visiting options for family, to involve, partners, families, children and babies as much as possible. During the school holidays, they offer family days, focused on the contact between children and their fathers.
On weekend mornings, they run Kids Club, for children aged 17 and under. The Kids Club involves games, crafts, and food, so everyone can enjoy themselves together. They also offer boy and girl Scouts for 6-11-year-olds on Sunday mornings, and a homework club. For smaller children, Oakwood runs a Jolly Tots day once a month, which focuses on father-baby bonding.
There is a Family Intervention Unit on site too, which is specialised in supporting prisoners and their families during difficult periods, and helping prisoners improve their relationships with family members. They also offer extra support wherever needed, with a drop-in Family Pathway Centre and support workers available for appointments.
Oakwood prison recognises that family contact is not always easy, and relationships can be strained when a family member is in prison. But they are working hard to provide the best care they possibly can and ensure no matter the situation, prisoners and families feel they can take part or reach out to the prison if they need more support.
Parc's family scheme has proven to be one of the most successful in UK prisons for a long time. A large Category B prison in Wales housing young offenders as well as 18-21-year-olds, Parc has set in place PSF (Parc Supporting Families) and Invisible Walls Wales, both aimed at improving prisoners and families' lives through increasing family contact.
The schemes have involved developing a 24/7 support hotline, two children play centres, specialised family days, and a new visitors' centre.
Family centred visits involve children's activities and family photos. They have ongoing parenting programmes such as Parenting for Dads, M-PACT, Fathers Inside and Family Man, as well as parents' evenings and parenting courses for new fathers, all of which aim to help fathers in their family role and strengthen their relationships with partners and children.
The prison also provides a family officer on every prison wing, and 12 months support post-release for all prisoners and a mentor for prisoners and their family to talk to, ensuring they are supported throughout the transition into prison, throughout their stay, and during the transition back into the real world. The support is not just for the prisoners, but for the whole family. Partners often have issues with substance abuse and debt, and children struggle too – almost 50% of children involved in this scheme were experiencing attendance issues when it started, 10% were bullied, and it is predicted that 65% of boys who have fathers in prison will end up involved in the criminal justice system themselves.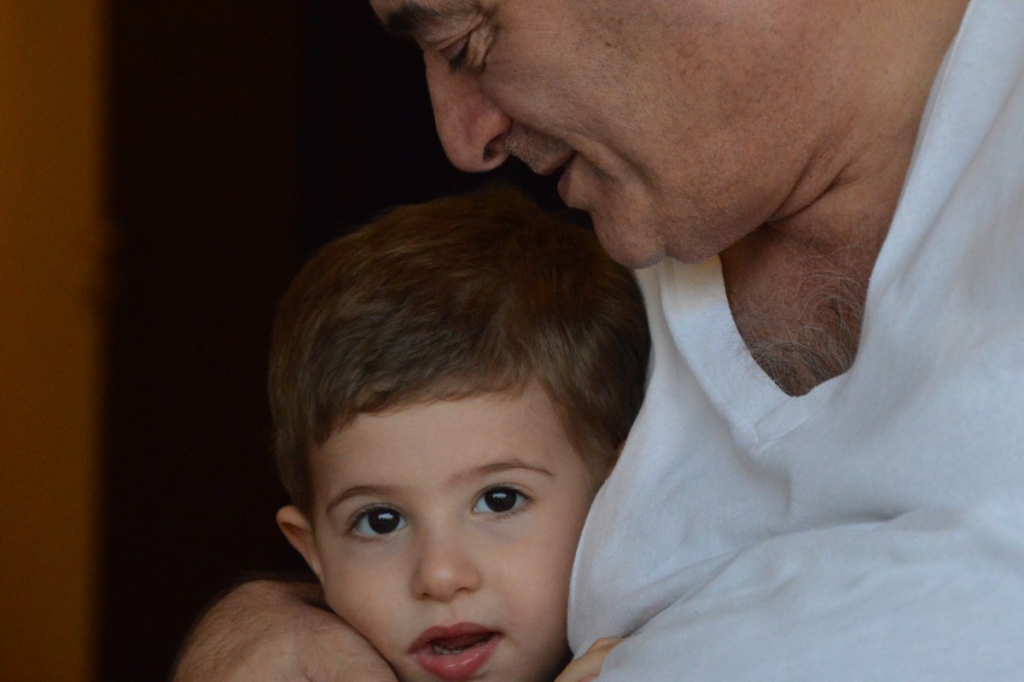 The scheme has provided great results – in the 5 years 2012-2017, attendance increased to 93%, bulling dropped to zero, and families required much less support from social services than before. On top of that, the change in prisoners' quality of life, drug use, behaviour and reoffending rates were so positive that the scheme has been further funded and extended, and HM Prisons intend to encourage similar schemes among other prisons in the UK.
This might just be the future of prison reform. HMP Parc is setting an example for how things should be, and we can only hope that other prisons follow in their footsteps soon.
Please follow and like us: